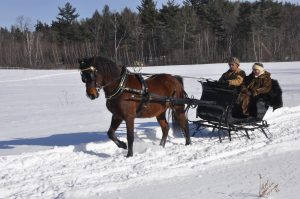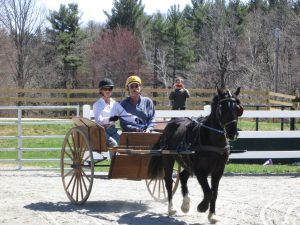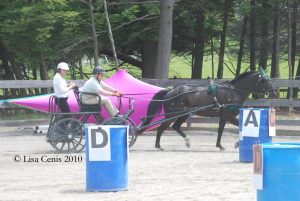 May 8th-11th:       Touchstone Farm Driving Immersion Week (Click Here to Download REGISTRATION FORM)– your chance to practice, practice, practice! Entry Fee: $500.00 per person.  SCHEDULE and CLINICIANS BIOS HERE
Individuals brand new to driving who want to get the right start to this great sport
Individuals who love driving but do not have their own horse or equipment
Individuals who have a disability and want to experience the fun & freedom of driving
Individuals who want to have a fun week with their own horse & enjoy the facilities and clinicians of Touchstone Farm
Individuals who want to prepare for the PATH Therapeutic Driving Instructor Certification
Individuals who want to prepare for the Level 1 or 2 of the CAA Driver Proficiency
Individuals who want to drive down the country dirt roads and see the scenery
Individuals who want to practice and get instruction to prepare for their first driving competition
Touchstone has the staff, clinicians, experience, facilities, equipment, lesson horses & ponies, a wide variety of harnesses and horses and the DESIRE to make this week truly a special experience for YOU!!!  Sessions and instruction will be split up so that we can meet individual needs and experience levels.
Touchstone Farm reserves the right to change the clinicians or alter the schedule depending on the number of participants' skill levels and areas of interest.
For more information contact: bmartin@touchstone-farm.org or Barb Cochrane at bcochrane@touchstone-farm.org and for overnight lodging information contact: kyoung@touchstone-farm.org
October 2018  Date To Be Determined
Touchstone Farm, PATH,Intl. Therapeutic Driving Instructor Workshop & Certification.
The Professional Association of Therapeutic Horsemanship, International (PATH) is the international organization committed to promoting Equine Assisted Activities and Equine Assisted Therapies for individuals with special needs.  This organization provides the professional credentialing for instructors and approves therapeutic horsemanship centers throughout the world.  Touchstone is a PATH Premier Accredited Center with a 100% score in the 2016 accreditation process.  For nearly 30 years, the farm has opened its doors to people of all ages and abilities.  For most of these years, we have offered professional certification opportunities for people who want to learn how to teach in a therapeutic farm setting.
If you have always wanted to teach driving to individuals with disabilities, here is the perfect workshop for you.  A 3 night and day extravaganza of what you need to know to teach people with a full array of challenges in a safe, education, progression of skills while having fun.  Learn how to safely harness, what types of vehicles are right for which disabilities, experience driving a variety of sizes and shapes of equines, while learning how to plan lesson correctly and experience driving a cones course and do a dressage pattern.
Let us help you in a warm and supportive environment to learn the skills necessary to achieve your national certification as a therapeutic driving instructor with PATH. Please note that the PATH Therapeutic Driving Instructor Certification follows this workshop on Friday night to  Sunday afternoon.  This workshop is a requirement to attend certification.
Please email Barb Cochrane at bcochrane@touchstone-farm.org for more specific details to register for this workshop and/or certification.  Please email Kris Young at kyoung@touchstone-farm.org for information on lodging, meals and shared rides from the airport in Manchester, NH. Also, refer to the PATH website at www.pathintl.org for extensive information about the workshop and certification.
Barb Cochrane is your PATH, Intl. your Workshop & Certification registration contact.
If you would like to contact Barb, please e-mail: bcochrane@touchstone-farm.org.
Lodging Options:
We highly recommend that participants stay right on the farm in our Stepping Stone Lodge which is also the location of all presentations, discussions, and meals. If you would like onsite lodging or have questions about onsite lodging, please call Kris Young at 603-654-6308. or e-mail her at: kyoung@touchstone-farm.org
Sleep in quiet and comfort in the Lodge bedrooms
Dine on delicious meals prepared right in the Lodge kitchen
Enjoy conversations in the relaxed atmosphere of the Lodge's great room
Take the hassle out of extra travel to and from hotels/restaurants
For other local options of accommodations, please visit the Peterborough Chamber of Commerce website for a full listing.
Travel Options:
Travel to/from Manchester, NH or Boston Logan, MA airports
For transportation to/from the airport, please contact: 603.595.2225
LA Limo in  Wilton, NH (they have worked with Touchstone and know  us) lalimo4u.com
OR Driving Directions:
NOTE: Touchstone Farm is located in southwest New Hampshire, midway between Nashua and Keene. GPS users, be aware that some GPS systems do not recognize our 13 Pony Farm Lane street address and may not correctly direct you to the farm. If 14 Pony Farm Lane does not register, please use 848 Webster Highway Temple, NH.
CARRIAGE DRIVING ASSOCIATION LINKS:
Click here to add your own text