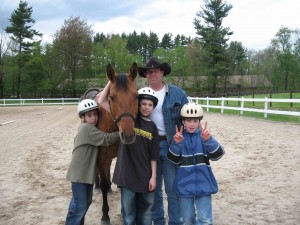 We are thrilled and prepared to welcome you to Operation Horse Power at Touchstone Farm!
Operation Horse Power Registration
In this packet, you will find all the necessary registration forms along with useful information about our program. In order to provide the best therapeutic and recreational benefits and safest environment please thoroughly complete all forms (many require a signature and date).
What to Expect:
Sample Agenda at Operation Horse Power-
7:30- 8:30am—Farm Fresh hot breakfast
9:00 –9:30 am- Morning Planning/ Community Meeting
10:00-12:00- Morning Sessions – riding lessons, vaulting, carriage driving, historical tour of Homestead
12:30-1:30- Lunch
2:00-4:30- Afternoon Sessions – riding lessons, carriage driving, guided hike, mindfulness seminar
5:00- 6:30- Relax and Refresh- free time
6:30-7:30- Dinner
7:30-8:30- Evening Gathering
8:30- Bonfire/S'Mores