PONY FARM OPEN HOUSE!
Come check out the farm, see some of the camp staff, camp friends, and naturally bring a peppermint or two for your favorite pony or horse.  Even bring a new friend that might be interested in camp!
Please join us on Sunday, January 6, 2018  from 1:00 – 4:00 at the Stepping Stone Lodge
Meet our friendly horses, ponies, and the small farm animals
Talk with Becky, Pony Farm Camp Director, and get your questions answered
Meet our camp staff and counselors in training (CITs)
See where you are going to sleep and eat, and what you are going to do
Tour the barns and rings, and get the lay of the land
Meet other campers, and maybe even make new friends before camp starts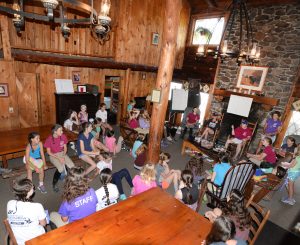 JOIN US IN DECEMBER FOR MOTHER/DAUGHTER WEEKEND!
A December tradition at Touchstone Farm – take time to celebrate and enrich the wonderful bond between mothers, daughters and grandmothers, too!
December 7th-9th, 2018    SOLD OUT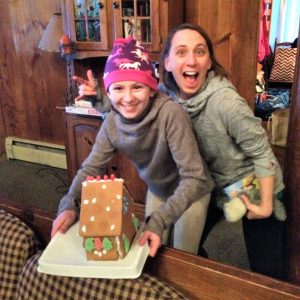 December 14th – 16th, 2018   SOLD OUT

Come savor the fun and beauty that New England has to offer at this time of year.  We have onsite lodging at the Stepping Stone Lodge and offer delicious meals prepared in the lodge kitchen.  This special weekend also makes an unforgettable holiday gift for someone you love!
Activities:
Horseback riding, carriage driving, and vaulting (gymnastics on horseback!)
Visiting our mini horses and donkey and our other small animals
Sitting in front of the Lodge fire, chatting, and playing games (Pony-opoly, anyone?)
Bonfire with songs and s'mores

A trip to scenic Wilton Falls

Hikes in some of NH's most beautiful scenery

Questions?  Kris Young, Director of Operations
at Email:  kyoung@touchstone-farm.org   or call 603-654- 6308
Touchstone Farm, 13 Pony Farm Lane, Temple, NH 03084
Payment Information
Click the Pay ONLINE Now Button at the bottom of the page to pay on-line or send in a check with your registration sheet.
(Note: A 4% processing fee will be added to payments by credit card.) Even if you are paying online: DOWNLOAD and MAIL IN Registration form to Kris Young, Touchstone Farm, 13 Pony Farm Lane Temple NH 03084