Attn:  Carriage Driving Enthusiasts

 All Things Driving Weekend!

Stay Tuned for Dates Due To COVID-19
at Touchstone Farm, Temple, NH
Join Clinicians George Stolz, Dave Bradham, and George Paffendorf at Touchstone Farm for a two-day clinic to increase your driving skills and knowledge.
This clinic is intended for: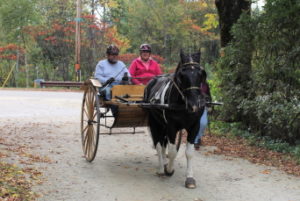 Beginner drivers who want to try out carriage driving in a safe, welcoming, and informal environment
Drivers who want to increase skills needed for certification
Volunteers who work with driving programs
Drivers who want to increase their knowledge of all the different aspects of driving.
Drive with a Touchstone horse and turnout. We have a wide variety of horses and turnouts.
Clinic Schedule
Saturday will consist of 3 tracks. Each track will have a morning and afternoon session. Participants can rotate through tracks.
Saturday:
Track 1) Dave Bradham: The how's, what's and why's of driving.
Track 2) George Paffendorf; Certification. What you need to know. What questions do you have?
Track 3) George Stolz; What do you need to know to be a helpful volunteer. How do you handle the "what if's".
Saturday night Join us at The Homestead for an evening of appetizers and a chat about the world of ADT's (Arena Driving Trial) and CDE's (Combined Driving Even) with our Founder, Boo Martin!
Sunday: Vehicle maintenance w/George and George. Private Lessons with Dave!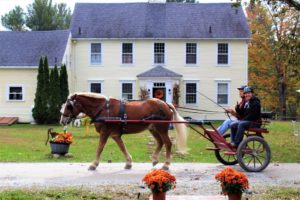 Onsite Lodging at The Homestead!!
We invite you to stay with us right on the farm at The Homestead. Enjoy networking in this colonial home and life on the farm!
Questions? Contact Kris Young at 603-654-6308 x103 or info@touchstone-farm.org