Thank You for Attending the Touchstone Farm Horse Capades Showcase!
A Fun and Festive Family Day At Touchstone Farm!
Sunday, June 2nd,   from Noon – 3:00 pm
Horse Capades is a fantastic recital of all of Touchstone Farm Lesson Programs.  Featuring instructors, students, costumes with plenty of color and flair all showcasing their riding and driving skills.
Bring your blanket or chair and be entertained by this artistic presentation that will leave you breathless, amazed and bedazzled!
Not to mention…

    –  FREE Admissions!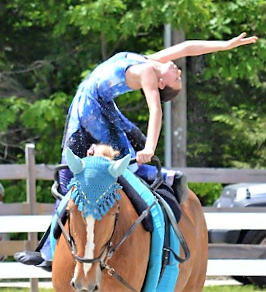 –  Pony Rides  
    –  Raffle Prizes
–  Vendor Tables
    –  Picnic on front lawn
Contact:
Pam Falkins, Lesson Coordinator
(603) 654-6308  x104
Email:  lessons@touchstone-farm.org