ESMHL (Equine Specialist in Mental Health and Learning) Workshop
&

Skills Exam Registration Info
Future Dates To Be Determined…

PATH Intl. & Touchstone Farm Present:

ESMHL – Equine Specialist in Mental Health & Learning Workshop AND Practical Horsemanship Skills Exam
*Registration Note:  Due to the HIGH demand for this ESMHL Workshop & Certification offering, the course may fill quickly.  Touchstone Farm has a secure online payment process to reserve your spot at our workshops!
FACULTY
Trish Broersma, Lead ES, Faculty Evaluator  &  Leslie McCullough, Associate Mental Health Faculty Evaluator
ABOUT THE ESMHL WORKSHOP AND PRACTICAL HORSEMANSHIP SKILLS EXAM
This three-day workshop provides specialized training for equestrians who are interested in equine facilitated mental health and education programs. The workshop is followed by a day of individual assessment of each participant's practical horsemanship skills. The un-mounted skills exam tests the participant's horse handling ability/ground skills as well as how the participant relates to horses.
This training is designed for Equine Professionals, Therapeutic Riding Instructors, and those who wish to enhance their ability to work with mental health and education professionals and their clients. This training focuses on the specific role of the Equine Specialist when
assisting or collaborating with human service providers,
designing safe, mutually beneficial and effective activities to enhance participant outcomes,
determining specific horse handling methods,
understanding students with mental health and/or learning issues,
assessing the horse's response to student behaviors and needs.
This workshop also helps qualified participants prepare for the PATH Intl. Equine Specialist Certification. This workshop is not designed to train educators or mental health professionals how to perform their role in equine facilitated learning or psychotherapy.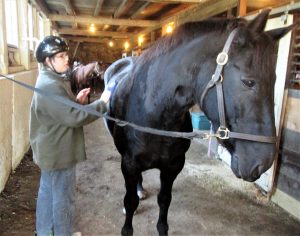 Successful completion of the workshop and passing the skills exam are the first step of the three-step process for PATH certification as an Equine Specialist for Mental Health and Learning. Workshop participants are not required to take the skills exam immediately after the workshop, however, and may choose to take it at another time.
This workshop is taught by some of the most experienced people in the field of equine facilitated mental health and learning, giving participants a change to see what is current in the field. The workshop is team taught by an Equine Specialist/PATH Intl. Certified Therapeutic Riding Instructor in collaboration with a mental health professional working with several equines.
For additional information regarding the PATH Intl. Equine Specialist in Mental Health and Learning Workshop and Practical Horsemanship Skills Exam and Certification process, please check the PATH Intl. website www.pathintl.org.
When I attended my PATH ESMHL at Touchstone Farm, I was very impressed with the program.  The experiential nature of the three-day course I found to be inspiring and full of real life lessons.  Working directly with the horses, reflecting on our experiences and sharing our knowledge in small groups created a valuable leaning environment.  As an educator, I found the presentations from the facilitators to be informative as it followed the manual we were given which I still use as reference. Overall, I felt the training was valuable and well worth the investment of time and money.
GENERAL SCHEDULE – Workshop
Day 1- Thurs. (10/4/18): 8:00 am – 5:00 pm
Day 2- Fri. (10/5/18):   8:00 am – 5:00 pm
Day 3- Sat. (10/6/18):   8:00 am – 5:00 pm
---
GENERAL SCHEDULE – Skills Exam
Day 3 – Sat. (10/6/18):   5:00 pm – 6:00 pm
Day 4 – Sun. (10/7/18): 8:00 am – until practical horsemanship skills exams and candidates' evaluation meetings (approximately 20 minutes each) are concluded.
---
PRICING PER PERSON:
Workshop only     $500.
Skills Exam only    $125.
Workshop and Skills Exam    $575.
Auditing only – with manual      $175.
Auditing only – without manual  $115.
* The PATH Intl ESMHL Instructor Workshop and Certification offering at Touchstone Farm is a NON REFUNDABLE program.  This is due to the high demand, limited availability and instructor travel requirements nationally.
WHEN MAKING A PAYMENT ONLINE…  Please note, online payment has been made with your mailed-in registration paperwork.
If you prefer to mail us your payment along with the registration forms, no problem.  Mail to:
Touchstone Farm
PO Box 193
Temple NH 03084-0193
ATTN:  ESMHL Workshop
CONTACT INFORMATION
Touchstone Farm      PO Box 193       Temple NH  03084-0193
Kris Young, Interim Executive Director    Phone: 603.654.6308 x103     info@touchstone-farm.org
Stay with us… Comfy Onsite Housing at Stepping Stone Lodge!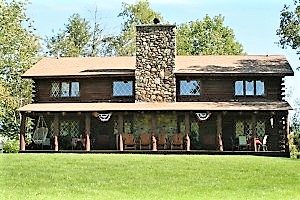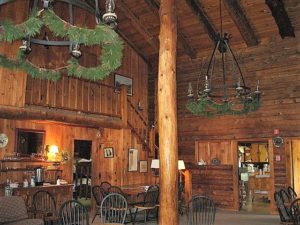 We highly recommend that participants stay right on the farm in Stepping Stone Lodge, which is also the location of all presentations, discussions, and meals.
Lodge pricing: $345./ per person for Thurs. – Sat. nights, includes dinner meals.  Plus, $75. for Wed. night (without dinner served) for those wanting to arrive the night before.

Sleep in quiet and comfort in the Lodge bedrooms
Dine on delicious meals prepared right in the Lodge kitchen
Enjoy conversations in the warm, relaxed atmosphere of the Lodge's great room
Visit with the farm's horses and small animals
Walk the quiet country roads surrounding our 28-acre farm
For location directions, please visit the Directions page in the About Us section: www.touchstone-farm.org/directions/
Other Local Accommodation options (call for pricing): Hancock Inn, Hancock, 25 minutes; 603.525.3318 OR Jack Daniels
Motor Inn, Peterborough, 15 minutes; 603.924.7548