HURRY: Get Your Tickets for Denim, Diamonds
&

Gold Rush! Saturday, Sept. 14th To Benefit Touchstone Farm!
$75   per Adult
$50   per Children (ages 8-18)
* All funds raised will go directly back into supporting our programs at Touchstone Farm!
Tickets may also be purchased by mailing your check to the farm:
Touchstone Farm
13 Pony Farm Lane
Temple NH 03086
ATTN:  DD&P Ticket Sales
* In the Notes field, please include the names phone and email for each member.  This info is required for any follow up questions we may have.  Also, please indicate any special food requests here.   Thank you!
JOIN US FOR A FOOT STOMPIN' GOOD TIME!

Touchstone Farm's 4th Annual Fall Fundraiser
           Denim, Diamonds…  & Gold Rush!
                     A Prospecting Adventure!
This is sure to be a memorable evening of fun games & fundraising all to benefit Touchstone Farm!
When:            
September 14th, 2019
5:30 – 10:30 pm
* Or until everyone stops dancing!
Where:           
Touchstone Farm, Indoor Arena                
13 Pony Farm Lane
Temple NH  03084
What Fun!
 Complementary Champagne Toast & Cash Bar!
Appetizers, Entree Stations & Dessert!
Fun Raffles, Games, & Yukon/Klondike Prospecting!
Exciting LIVE Auction and Fund the Need!
Boots are recommended (Riding or Cowboy)
Children age 8 and up Are Welcome!
For questions: contact Kris Young, Director of Operations:   kyoung@touchstone-farm.org
Thank You to all who Participated! We Are Truly Grateful!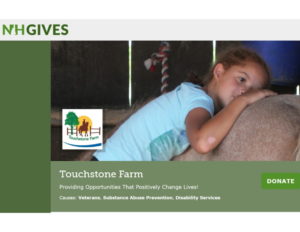 Visit our page on NH Gives website and make your donation count!
https://www.nhgives.org/organizations/touchstone-farm
Help Touchstone Farm reach new heights and attention across the State of NH!
LIKE  us on Facebook, share our NH Gives page with your family & friends, and make sure we are selected as one of your favorites!  Be sure to give and do what you can this June 10th – 12th!
Your generous donation will help us to replenish our Financial Assistance towards our evidence-based Equine Therapeutic programs for both our Veterans and their family members as well as local Middle School programs.  Each of these programs help children and adults impacted by the tragedy of war, the loss of a parent, violence, or sexual abuse. Our goal is for each participant to become productive members of our community despite their tragic past!
Your dollars will truly help make healing happen:
Rebuild Trust & Connection with Others
Learn Leadership Skills
Build Core Strength and Balance
Embrace Resiliency & Develop Empathy
Improved Attention and Performance in the Classroom or at Work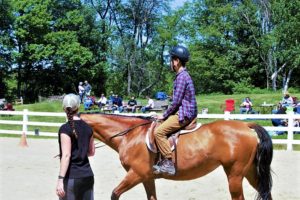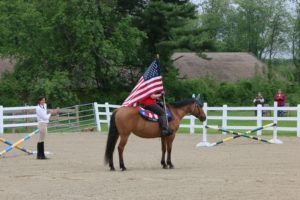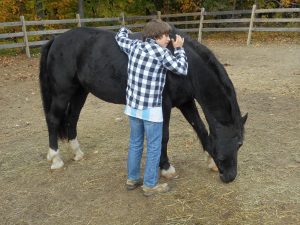 A Tremendous
"

Thank You

"

to All Who Participated In Our 1st EVER Derby Winner's Circle Online Auction – It was a HUGE Success!!!
Touhstone Farm Derby Winner's Circle Online Auction Begins May 1st, 2019 – May 15th, 2019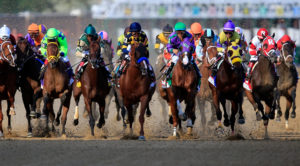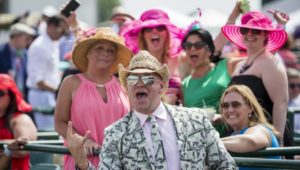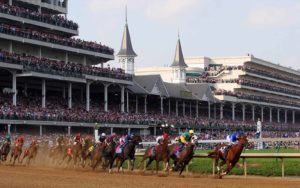 Ohhh, so exciting and so many fun auction items to help Touchstone Farm continue to help others who are unable to help themselves!
TSF Horse Shows from 2018!