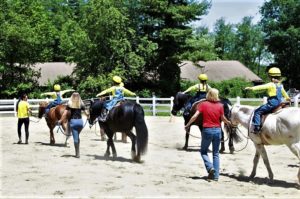 Volunteer Sign Up!
Are you looking for a meaningful volunteer opportunity? Would you like to contribute your time and good will to help people facing physical, mental, or emotional challenges? Would you like to help the horses who work with our Horse Power students?
If so, we'd love to talk to you! We can always use more helping hands, and horse experience is not necessary. Now, if you've got horse experience, that's great too!
To find out more about volunteering, please contact Heather Goode at 603-654-6308 or Email volunteer@touchstone-farm.org
To apply to be a volunteer please click the link below.