Touchstone Farm is an educational and therapeutic not-for-profit that is positively changing lives through partnerships between horses and people of varying abilities, ages, and backgrounds.
Join us to tour the farm, accomodations, and meet the horses, some staff, and other campers!
Summer 2023 will be better than ever!! We have partnered with the Barbara C. Harris Center 7 miles down the road again to host our traditional overnight camp sessions!
Save your camper's spot ASAP! We can't wait to have you!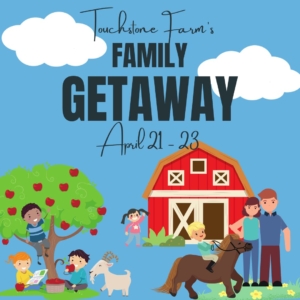 Join us this spring for a family getaway at Touchstone Farm! Take riding (or driving!) lessons, hike with the small animals, and enjoy some uninterrupted family time! WHOEVER you call your family (including friends!) – bring them! 🙂
Register NOW to save your spot!!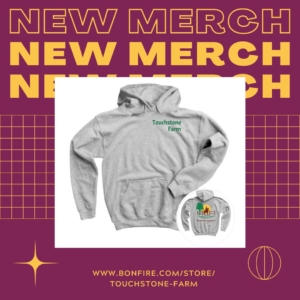 Who doesn't love merch?! We are live with some new merch- but it's available for
a limited time only
!
Until March 18th
, please check out
our Bonfire site
for the 15+ options to choose from, including Pony Farm & Horse Power gear! As always, proceeds go right back to us at the farm.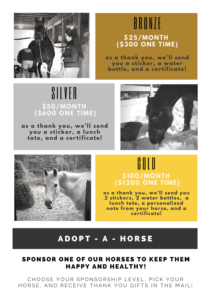 In any business, staff expenses can often be the largest operational cost. When your staff needs to eat 24/7, needs new shoes every 6 weeks, frequent doctor visits, and full-time babysitters, those expenses add up quick! Therefore, we ask for your help supporting our Adopt-A-Horse program.